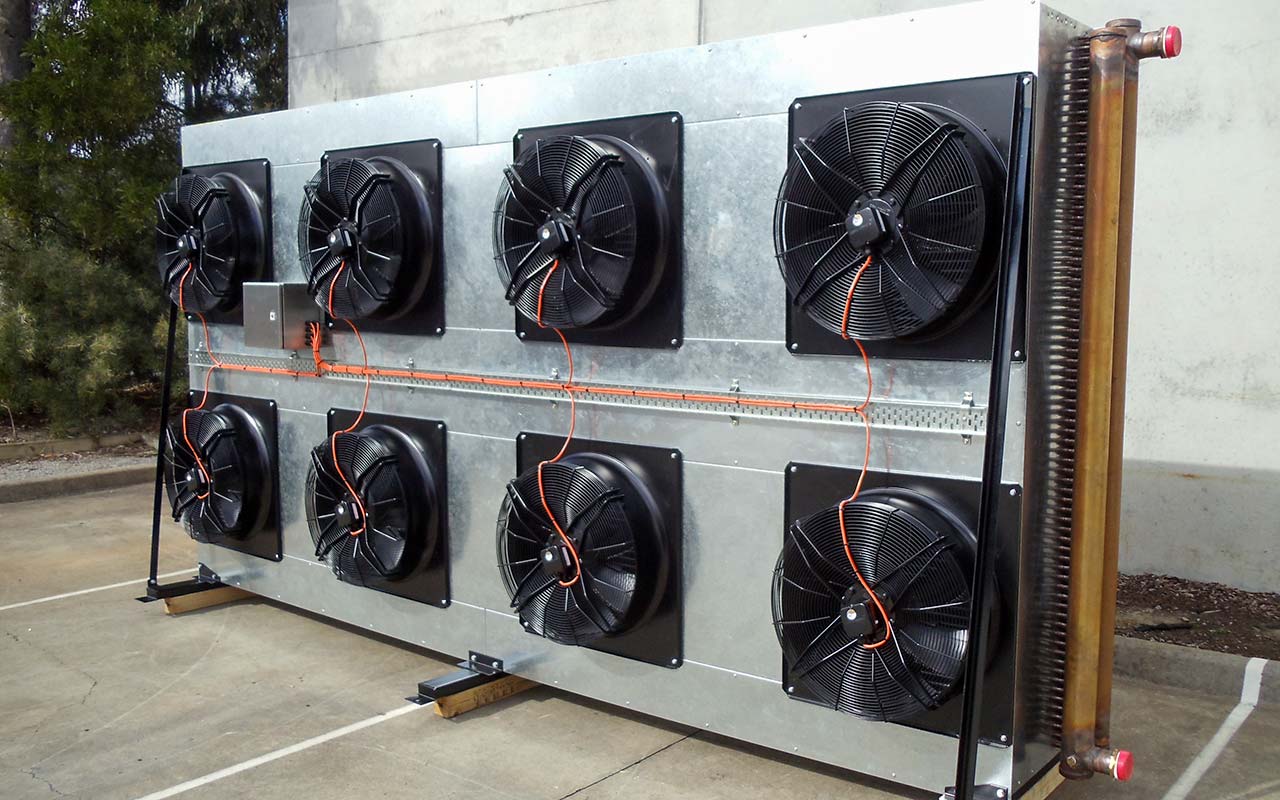 Industrial Heat Transfer Experts
Extran has extensive experience in the Australian Mining sector, providing reliable, high performance heat transfer solutions, designed to withstand the harshest environmental conditions.
Our capabilities extend to in-house thermal and mechanical design, drafting and manufacture with a focus on providing solution-based packages for all stages, from concept design through to commissioning.
We use the latest Thermal Design Software for new installations and projects or to model changes for existing process equipment. Our engineers will work with you and the data supplied to design your heat transfer equipment within the constraints set down in your specifications. We are also able to provide design options that will minimise cost and optimise performance of the equipment. Mechanical designs can be performed to any recognised standard, such as AS1210 or ASME VIII.
We have the capabilities to manufacture Heat Exchangers from either existing information or from designs developed in-house. New units are manufactured in line with any required standards such as AS1210, TEMA or API. Full traceability of all designs, components, manufacturing methods and tests is provided through our job tracking system and the production of an MDR.
All work is produced in accordance with our DNV certified ISO 9001 Quality System. Testing of the pressure and air movement equipment is conducted using calibrated test gauges and measurement tools and documented on test certificates. Extran also maintains existing units to all of the above standards.
We are flexible in our scheduling and will work within required time frames. Extran personnel are on hand to visit sites to investigate problems or to provide quotes for units before they are removed from service.
Maintenance
Extran's Maintenance Workshop has an enviable reputation for fast, efficient service, rebuild and repair of Heat Exchangers, Oil Coolers, Air Coolers, Plate Heat Exchangers, Shell and Tube Heat Exchangers and Industrial Radiators. We also offer a comprehensive on-site maintenance and cleaning service.
All work carried out is in accordance with written work instructions as per ISO 9001 and with test certificates issued upon request.
On-site Solutions
In addition to utilising our range of test equipment, Extran's knowledge of heat transfer theory and practical construction methods allow us to investigate and solve problems with existing heat transfer equipment. Our staff are on hand to perform on-site equipment audits and to suggest the most effective solutions going forward. Prior to any physical work commencing, we will also model alternative scenarios in order to predict the effects of any change.
Extran specialises in the design, manufacture, supply and maintenance of
• Air Cooled Heat Exchangers
• Shell and Tube Heat Exchangers
• Plate Heat Exchangers
• Industrial Cooling Systems